At Sichler Farms, we love this time of year. Of course, we love every season in New Mexico but summer is special. Summer is when we get the farm stand ready to open in mid-August. This year – like most years – that meant giving it a new coat of paint so it's ready, waiting, and welcoming for our customers.
It also means checking in with the New Mexico farmers we partner with to bring everything from chile peppers to green beans to apples and pumpkins to our shop. The good news is that we've received some much needed and always welcome rain so the crops are doing well this year.
We're particularly excited to see how the chile peppers are growing. Chile really is the quintessential food of New Mexico and whether you like it hot or mild, there's a chile pepper for everyone. To prove it, we've created a special chile-themed Fourth of July menu.
These recipes are easy to prepare, can be doubled or tripled if you're feeding a crowd, and all feature chile. So we cook our Southwestern baked beans with a whole red chile and add some hot chile powder to top it off. Coleslaw gets a buttermilk dressing laced with green chile while our pork tenderloin is rubbed with a mixture of red hot chile powder and chipotle chile powder for an intense smoky heat.
We hope you enjoy and can't wait to see you back at the farm stand!
Green chile buttermilk slaw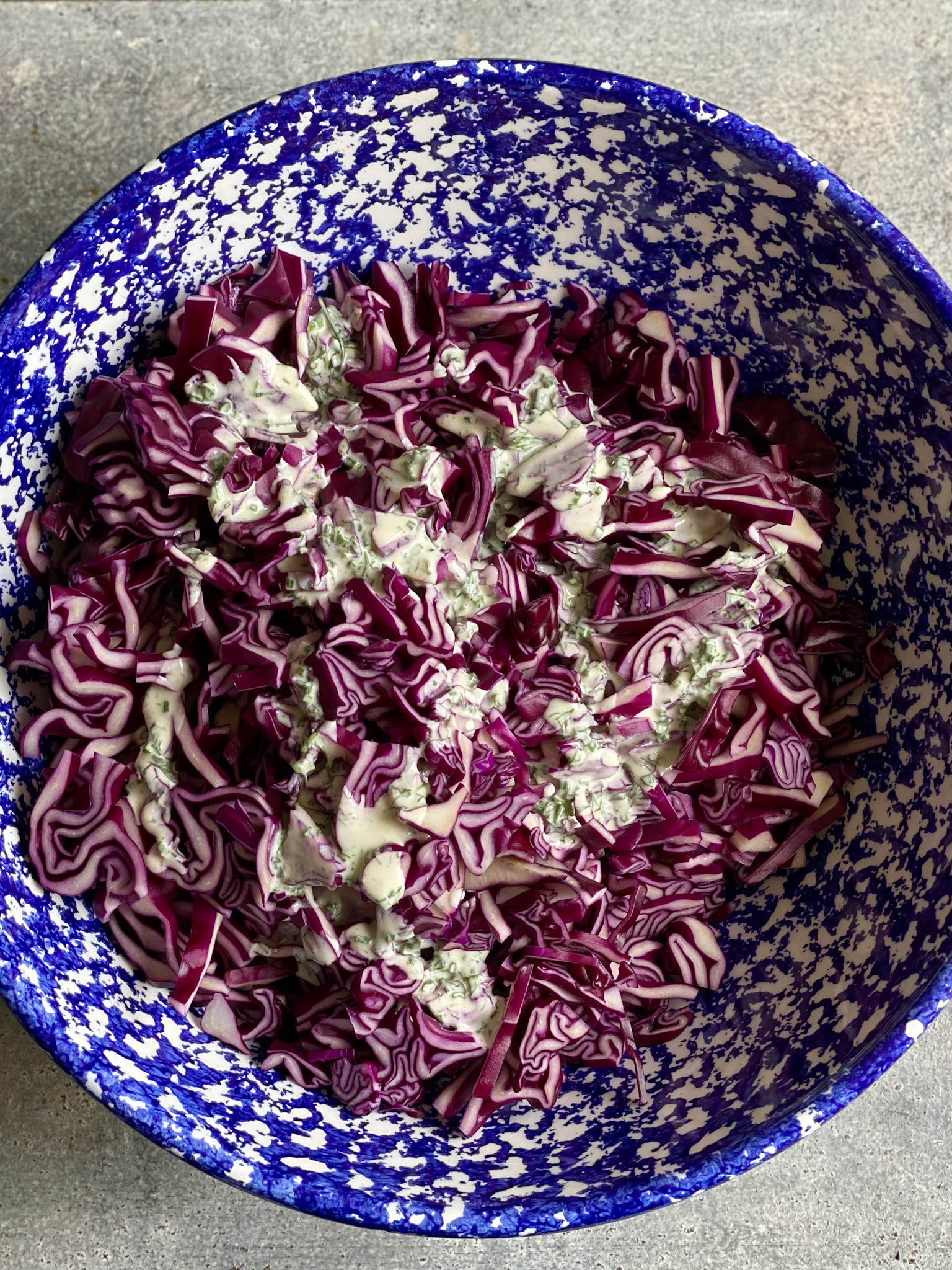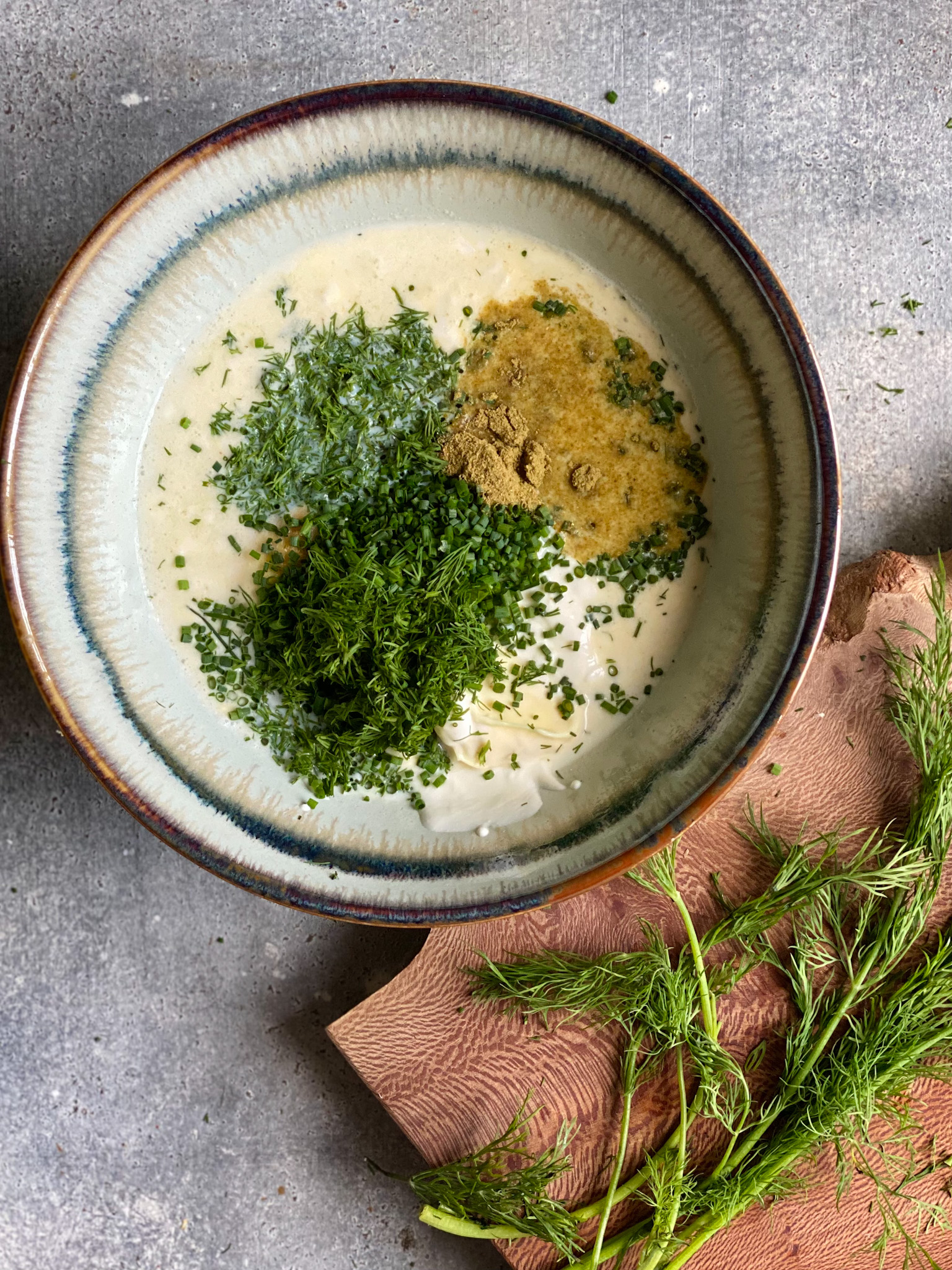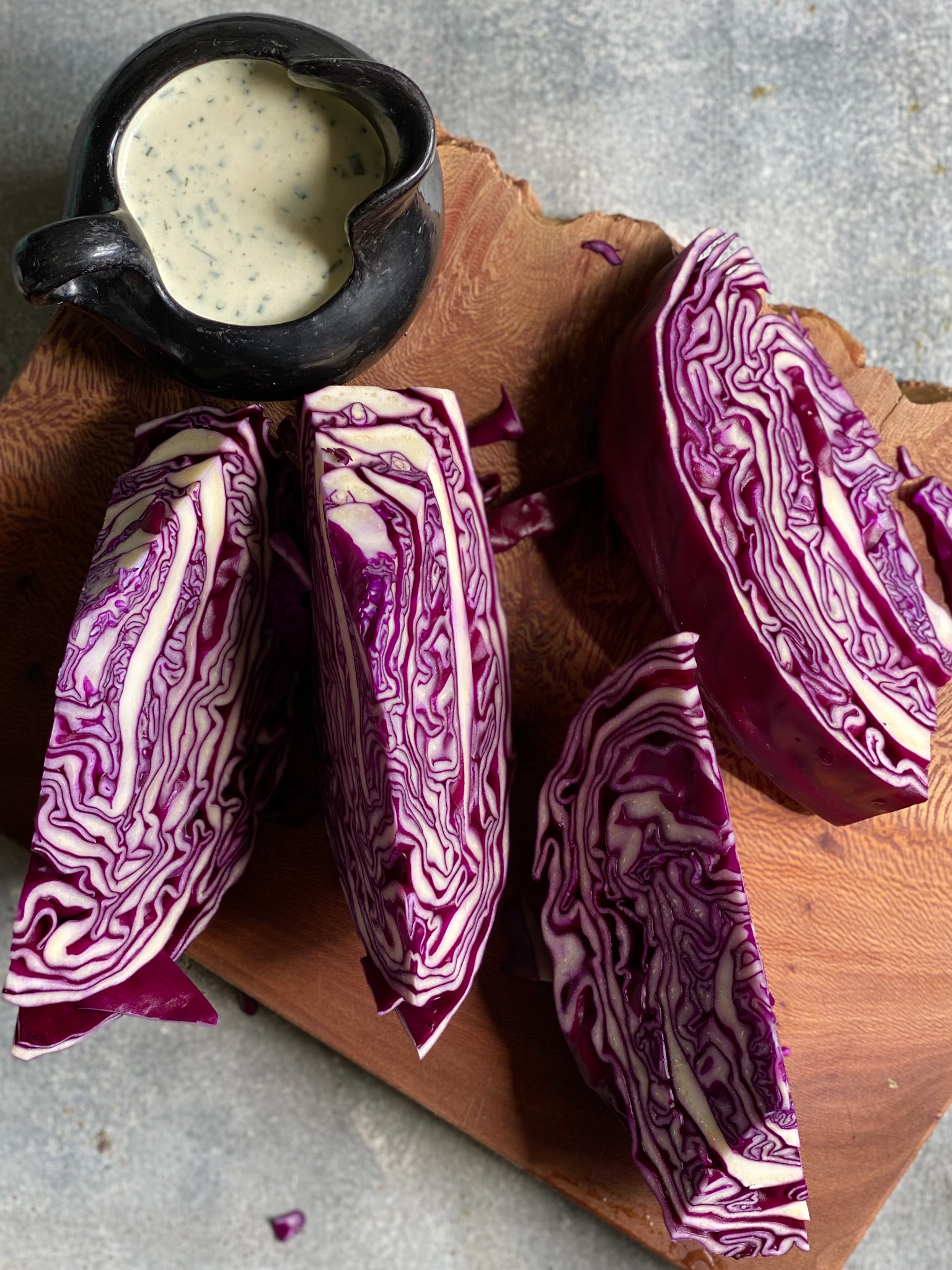 S erves 8-10
1 small or half a large purple cabbage – about 1 ½ lbs
Buttermilk Dressing – makes about 10 oz.
½ cup sour cream
½ cup buttermilk
¼ cup mayonnaise
¼ - ½ tsp garlic powder (optional)
1 tsp salt
½ tsp green chile powder, or more to taste
2 Tbsp. chopped fresh dill
2 Tbsp. chopped fresh chives
To make the dressing, combine all of the ingredients together. Taste and add more salt or chile powder if you like.
Place the dressing in a clean glass jar and store in the refrigerator until ready to use (you can make this a day ahead).
Remove the hard core of the cabbage and slice the leaves into ribbons. Place in a large bowl and pour over some of the dressing enough to coat it. You'll have leftover dressing which is a good thing– it's great on a tomato salad or with a wedge of iceberg lettuce.
Southwestern baked pinto beans
Serves 8-10
1 lb. pinto beans
4 oz. pancetta or thick cut bacon, diced
¼ cup molasses
¼ cup maple syrup
1 onion
½ tsp New Mexico dried red chile powder (hot), or more to taste
½ tsp Dijon mustard
Salt to taste
Wash the beans and place them in a large pot, cover with water and soak overnight.
The next day, drain and refresh the water. Place the pan on high heat and bring to a boil. Skim any scum that forms and lower the heat or place in a low oven, around 240 degrees.
When the beans are almost done, slice the onion in half and remove the outer skin. Heat a large frying pan and place the onion halves in the pan, flat side down. You want to sear and almost blacken the onion. Add the chile pod to toast it. Add the diced pancetta or bacon with a dash of olive or vegetable oil and cook until crispy. Remove from the heat and set aside.
When the beans are done, drain but reserve the cooking liquid. Place the beans, onion, whole chile, chile powder, molasses and maple syrup in a casserole dish with the beans. Pour enough liquid on top to cover the beans. Reserve the remainder of the liquid in case you need to top it up.
Place in a low oven – about 240 degrees and cook for four or more hours, until the beans are tender and sauce is thick and rich. Add the mustard, taste, and season with salt and more chile powder as desired.
Note: you can make the beans a day ahead and gently reheat them before serving.
Chipotle rubbed pork tenderloin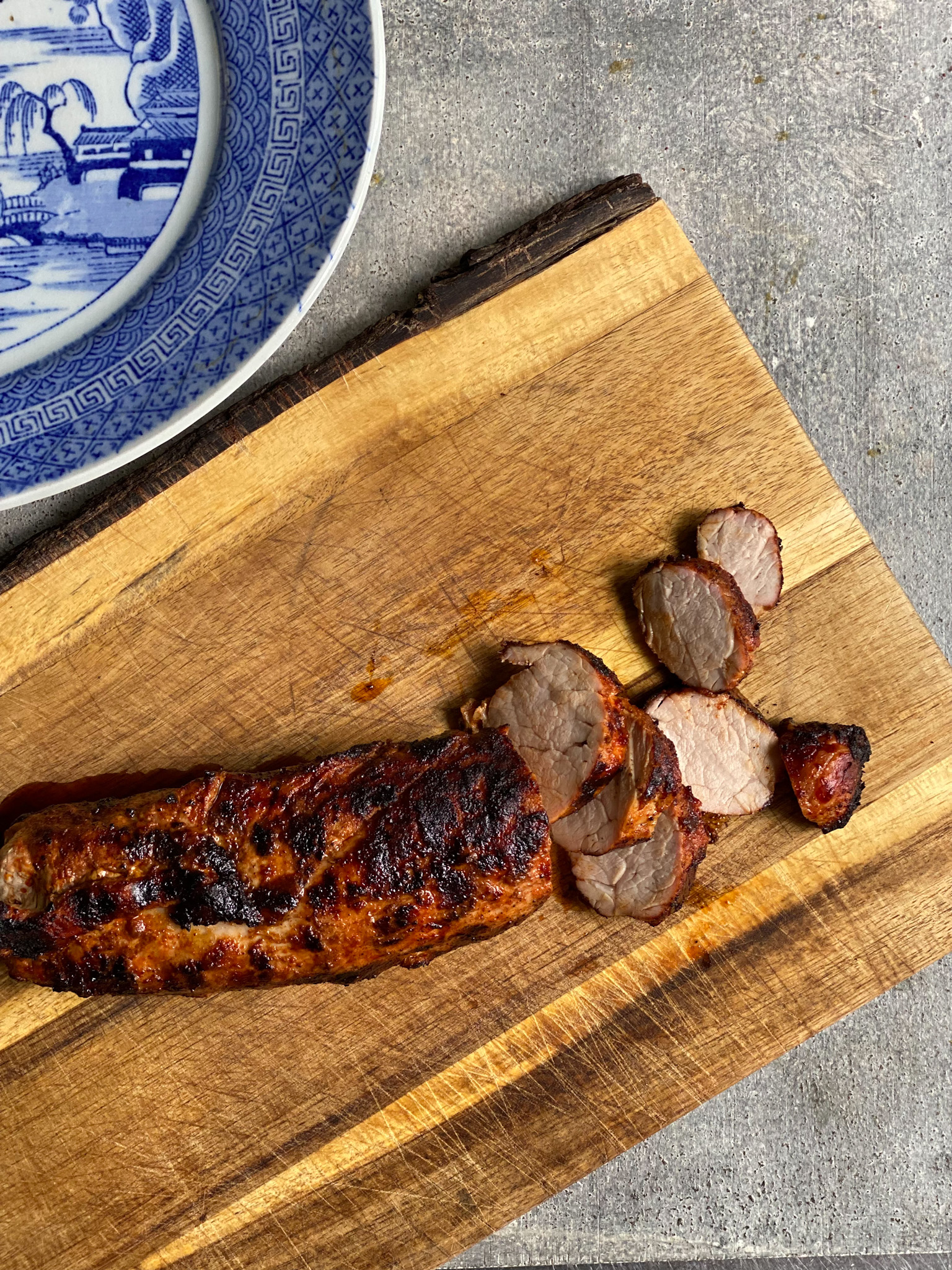 Serves 3-4
1 pork tenderloin, around 1 lb.
1 Tbsp. olive oil
Spice mix:
2 Tbsp. New Mexico red chile powder (hot)
1 tsp chipotle chile powder
1 tsp sugar
1 tsp sea salt
¼ tsp garlic powder
To make the spice rub, combine all of the ingredients together in a jar. Give it a good shake. This will make more rub than you need but it's a great one to have on hand – sprinkle some on potatoes or onto a piece of salmon before grilling.
Combine the olive oil with 1 tablespoon of the spice mix. Rub onto the tenderloin and place in the refrigerator for one or two hours.
Heat your grill to medium high. Sear the tenderloin on all sides – about 2 minutes per side to get some nice grill marks. Lower the heat (if you've got a gas grill) or move to a cooler part of the grill and cook until a thermometer reads 145 degrees. Remove from the heat and let the tenderloin rest for a few minutes before slicing and serving.